Not a lot has been going on here, but we are still 119 clubs strong. Since the beginning of the COVID-19 pandemic, most clubs have switched to online events in lieu of in person meetings. Virtual conventions have become the norm.

Many clubs have utilized Facebook Groups and Discord for their virtual meeting needs.
You can visit our Facebook Group to chat with other fellow fans and talk about how your clubs are surviving during these times of limited face to face social interaction.
Also, you can still get your fix of anime from online streaming services, and there are many discussion channels out there like forums and discord channels. It's impossible for us to link them all here.

Streaming Services: Funimation, Crunchyroll, HIDIVE, Hulu, or Netflix.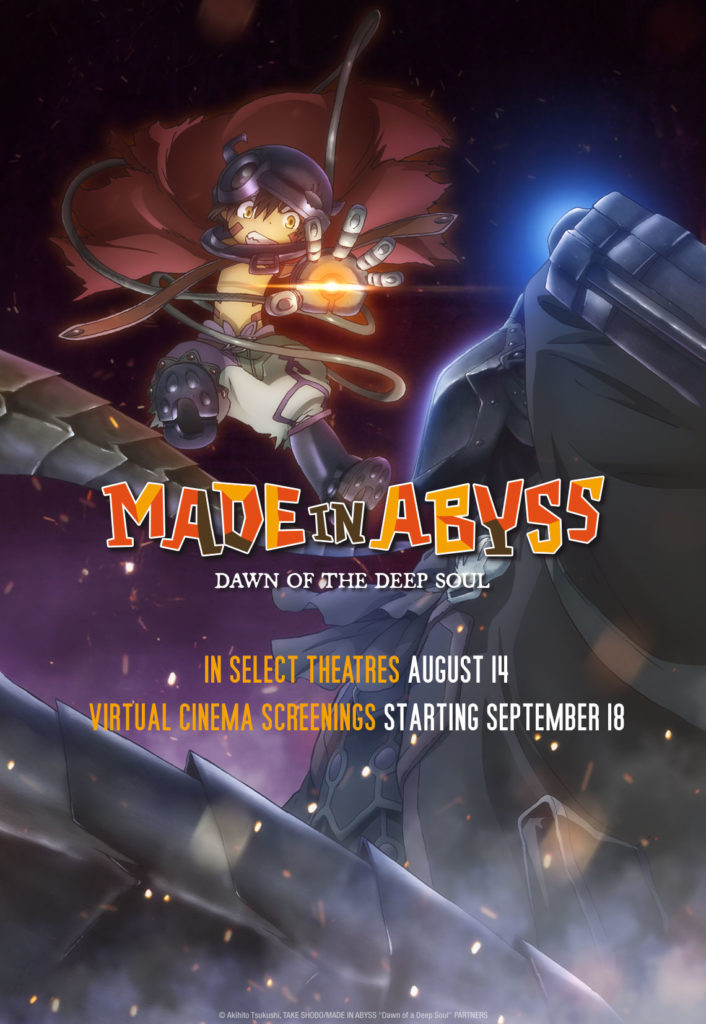 MADE IN ABYSS: DAWN OF THE DEEP SOUL VIRTUAL CINEMA SCREENINGS ON September 18th
As movie theaters start to open up with social distancing measures in place, It was just announced that the Made in Abyss film will would be in select theaters August 14, with Virtual Cinema Screenings on September 18. There were very few theaters that were showing the film, but there will be virtual Cinema Screenings on September 18th Check out all the details on the website: https://www.madeinabyssmovies.com/
Crunchyroll has compiled a list of 2020 online conventions. Here are the ones happening in September:
Continue reading

END OF SUMMER UPDATE