We are 98 clubs strong! Please make sure your information is up to date!
We decided to close the forum on our website because it was not generating much activity, and we started a Facebook group for all discussion. Please feel free to join and network with other clubs.
The group is for connecting with other clubs and ACU staff. Have a question about starting or running a club? Want to help out fellow clubs? Have an idea or want to share something that was successful for your club?
Join at: https://www.facebook.com/groups/AnimeClubsUniteDiscussion/
The Summer 2018 anime season has started! Make a list of the shows you will be following!
Here are some anime in theaters this month. See if one is showing near you and plan a group outing!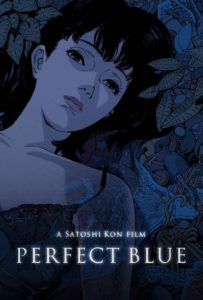 PERFECT BLUE
A FILM BY SATOSHI KON
IN THEATERS SEPTEMBER 6 & 10
JAPAN, 1997, 81 MIN
PERFECT BLUE, the groundbreaking and rarely screened first film from the legendary director Satoshi Kon (Paprika, Paranoia Agent), returns to theaters for its 20th anniversary in a brand new digital transfer.
TICKETS AND INFO: https://gkids.com/films/perfect-blue/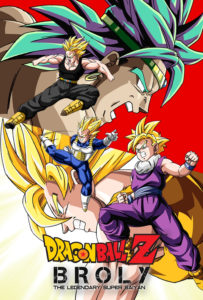 Dragon Ball Z: BROLY
IN THEATERS SEP 15, SEP 17
TICKETS AND INFO:
https://www.fathomevents.com/events/dragonball-z-broly-the-legendary-super-saiyan
Haikyuu!! The Movie: Battle of Concepts
Crunchyroll Movie Night series.
Screenings will be held on September 19, 22, and 23.
TICKETS AND INFO: http://www.crunchyrollmovienight.com/
DIGIMON ADVENTURE TRI.: FUTURE
SEPTEMBER 20, ENGLISH DUBBED
TICKETS AND INFO: https://www.fathomevents.com/events/digimon-adventure-tri-future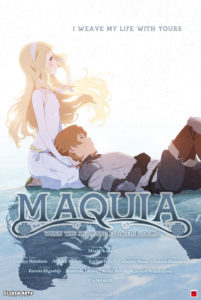 MAQUIA: WHEN THE PROMISED FLOWER BLOOMS
SEPTEMBER 24 & 25
TICKETS AND INFO: https://www.elevenarts.net/animedistrbution/maquia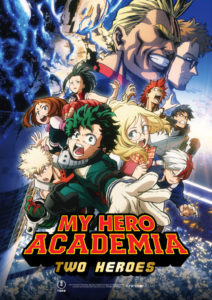 My Hero Academia: Two Heroes
English Dub: September 25, 27 and 29
English Sub: September 26 and October 2
TICKETS AND INFO: https:/www.funimationfilms.com/myheroacademia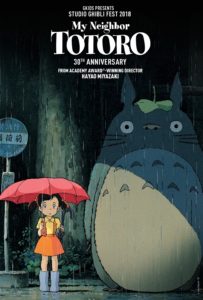 GKIDS Presents Studio Ghibli Fest 2018
My Neighbor Totoro 30th Anniversary
SEP 30 DUBBED
OCT 1 SUBTITLED
OCT 3 DUBBED
TICKETS AND INFO: https://www.fathomevents.com/events/studio-ghibli-fest-2018-my-neighbor-totoro