We are 102 clubs strong! Please make sure your information is up to date!
NEW FACEBOOK GROUP! JOIN TODAY!
The group is for connecting with other clubs and ACU staff. Have a question about starting or running a club? Want to help out fellow clubs? Have an idea or want to share something that was successful for your club?
Join at: https://www.facebook.com/groups/AnimeClubsUniteDiscussion/
The Fall 2018 anime season is underway! Make a list of the shows you will be following!
Here are some anime in theaters this month. See if one is showing near you and plan a group outing!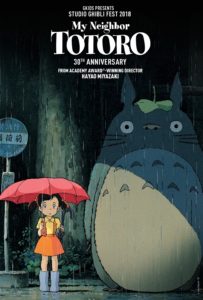 GKIDS Presents Studio Ghibli Fest 2018
My Neighbor Totoro 30th Anniversary
September 30 Dubbed
October 1 & 3 Subtitled
Tickets and info at: https://www.fathomevents.com/events/studio-ghibli-fest-2018-my-neighbor-totoro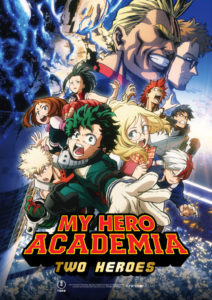 My Hero Academia: Two Heroes
English Dub: September 25, 27 and 29
English Sub: September 26 and October 2
Tickets and Info at: funimationfilms.com/myheroacademia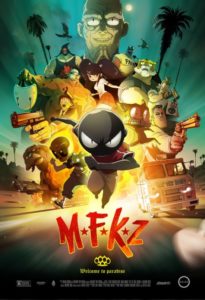 MFKZ
A FILM BY GUILLAUME "RUN" RENARD & SHOJIRO NISHIMI
JAPAN / FRANCE, 2018, 90 MIN
IN THEATERS OCTOBER 11 & 16
Genre-mashup MFKZ is the collaboration of French comic artist Guillaume "Run" Renard and ultra-hip Japanese animation house Studio 4°C, creators of Tekkonkinkreet, Genius Party and Mind Game. The Tekkonkinkreet dream team of Shojiro Nishimi and art director Shinji Kimura reunite to bring to life a dark but stunningly animated sci-fi vision that mixes anime, film noir, and Lucha Libre in an orgy of video game-inspired mayhem.
TICKETS AND INFO: https://gkids.com/films/mfkz/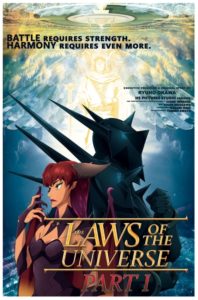 The Laws of the Universe: Part 1
Friday, October 12
Eleven Arts Anime Studio announced on Wednesday that it is hosting the United States and Canada screenings of The Laws of the Universe: Part 1, the new anime film sequel to the The Laws of the Universe Part 0 religious anime film. Screenings will begin on October 12, the same day the film debuts in Japan, and will be English-dubbed.
TICKETS AND INFO AT: https://www.elevenarts.net/animedistrbution/laws-of-the-universe-part-1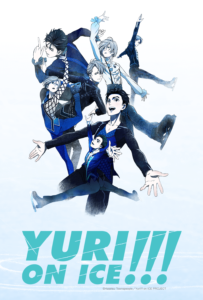 Crunchyroll Movie Night Presents Yuri!!! on ICE Series Marathon
SATURDAY OCTOBER 13, 12PM
TICKETS AND INFO AT: https://www.fathomevents.com/events/yuri-on-ice-binge
Yuri!!! on ICE is back to sweep you off your skates for one special night – only in theaters! Relive Yuri and Victor's journey to figure skating greatness over the series' 12 episodes. It's the ultimate binge opportunity for one of the most beloved series in sports anime history!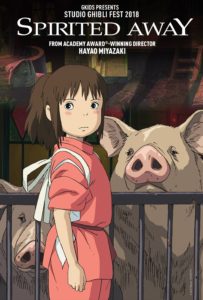 GKIDS Presents Studio Ghibli Fest 2018
Spirited Away
October 28th Dubbed
October 29 & 30th Subtitled
TICKETS AND INFO AT: https://www.fathomevents.com/events/studio-ghibli-fest-2018-spirited-away