We are still 111 clubs strong! Please make sure your information is up to date!
UPDATE YOUR INFO HERE
JOIN OUR FACEBOOK GROUP !
The group is for connecting with other clubs and ACU staff. Have a question about starting or running a club? Want to help out fellow clubs? Have an idea or want to share something that was successful for your club? Want to help us out with the Group? Let us know!

Join at: https://www.facebook.com/groups/AnimeClubsUniteDiscussion/
The Spring 2019 anime season has started! Watch all of the spring shows by streaming your favorites on Funimation, Crunchyroll, HIDIVE, Hulu, or Netflix!
Check out anime cons in your area at AnimeCons.com
Here are some anime in theaters this month! Plan a club outing and have fun!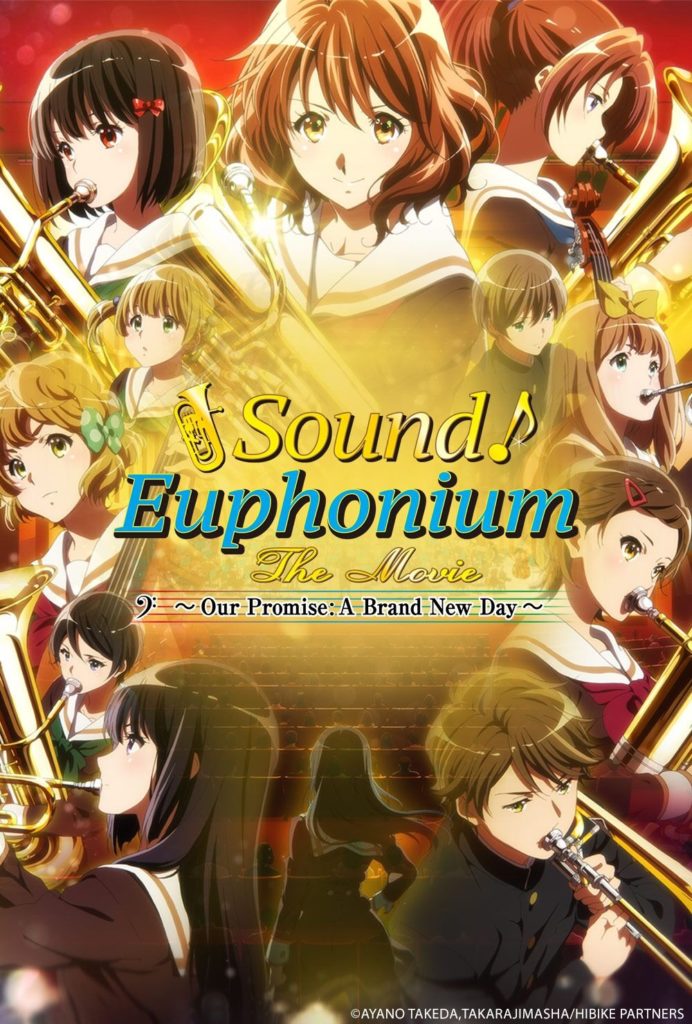 Sound! Euphonium: The Movie
Our Promise: A Brand New Day
IN THEATERS JUL 11(Subbed), JUL 15(Dubbed)
TICKETS AND INFO fathomevents.com
From Kyoto Animation, the studio that brought you A Silent Voice, Liz and the Blue Bird, and Violet Evergarden comes the long-awaited sequel in the Sound! Euphonium franchise, Sound! Euphonium: The Movie – Our Promise: A Brand New Day.

This special event will feature an exclusive recap of Sound! Euphonium seasons 1 and 2 before the film so that fans – new and returning – can enjoy the film without missing a beat.
Is It Wrong to Try to Pick Up Girls in a Dungeon?
Arrow of the Orion

IN THEATERS JUL 23
TICKETS AND INFO: fathomevents.com
Far from the dungeon beneath Oraria rises a new threat, one the beautiful goddess Artemis has sworn to destroy with the help of her chosen warrior. But this fighter isn't the renowned Ais Wallenstein or another stor ied hero of Orario legend. Instead the fate of Artemis' quest falls upon the shoulders of Bell Cranell, who must partner with the goddess and stand against the menace lurking in the remains of a distant, ancient city. Although Bell is the ordained champion of Artemis and a member of the goddess Hestia's familia, their adventure will test every skill and take every ounce of courage that Bell has — and perhaps, along the way, turn him into the hero he has always aspired to be.

This limited event will include an exclusive special feature giving eager fans a retrospective look at the franchise as a whole.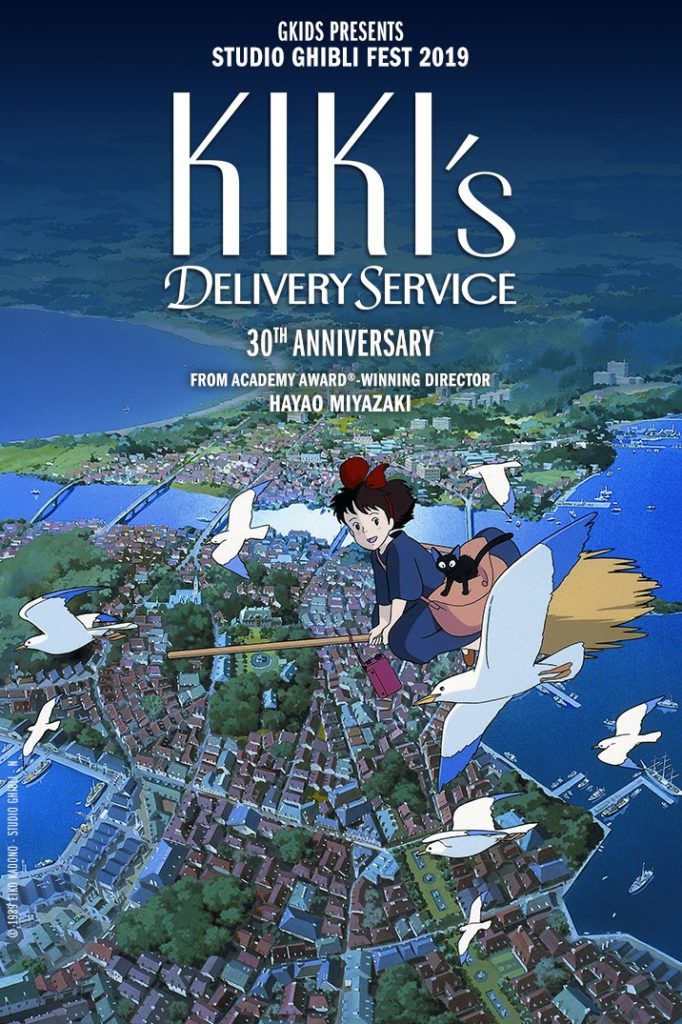 GKIDS Presents Studio Ghibli Fest 2019
Kiki's Delivery Service: 30th Anniversary
IN THEATERS JUL 28(dub), JUL 29(sub), JUL 31(dub)
TICKETS AND INFO: fathomevents.com
Celebrate the 30th anniversary of this beloved coming-of-age story from the legendary Studio Ghibli, creators of Spirited Away, and Academy Award®-winning director Hayao Miyazaki, about a resourceful young witch who uses her broom to create a delivery service, only to lose her gift of flight in a moment of self-doubt.